An announcement was made at the Plano City Council meeting Monday night that Plano may be receiving four new daily Amtrak stops.
Forty-nine miles separate Chicago from Plano.  
The one hour train trip one-way could add more stops after Amtrak was included in the recent state capital bill program, being designated for $225 million dollars for creating a new line from Chicago to the Quad Cities. That is expected to double the number of Plano stops to or from Chicago to eight daily.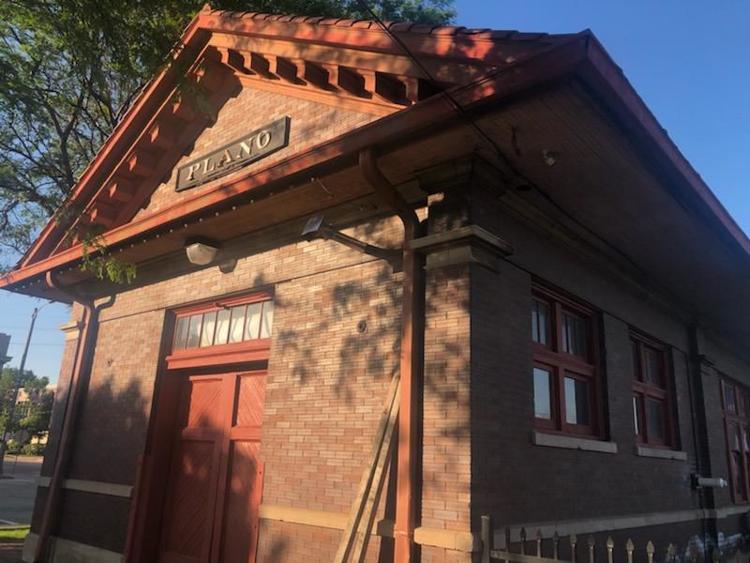 Mayor Bob Hausler told aldermen Monday night that the Amtrak's opportunity would come faster than a Metra extension to Oswego, Yorkville, Sandwich, or Sugar Grove. Hausler's prediction was more Amtrak passenger trains arriving to Plano in a year or 18 months. Afterwards he explained why.
Previously, the Amtrak Quad Cities route was planned in 2013 but was delayed under then Governor Bruce Rauner.  
Work was started on the anticipated line last year when Burlington Northern Santa Fe Yards in Eola were improved to accommodate the additional trains.  The new route would follow the BNSF line to just west of Princeton, switching to the Iowa Interstate Railway, but various media sources say the Iowa Interstate single freight train track needs revamping.
While Mendota, Princeton, and Naperville also would gain stops, Hausler was asked about possible early Plano departures and evening arrivals to mimic a typical Chicago commuter train.
An 11-year old report estimates 110,000 riders annually. The route's purpose is seen as linking Chicago to Western Illinois University Quad Cities campus, Augustana College and St. Ambrose College.  
Plano is the only Amtrak location in Kendall County, sitting between Mendota and Naperville stops, and drawing passengers from three other surrounding counties.  
In addition, aldermen requested additional roofing bids for an existing eastbound Amtrak trackside shelter. They are considering shingles or steel roofing and both's life span, additional lighting in the area, and maintaining a historical look in the depot area.
Currently, there is a $3,000 roofing difference in only one bid proposal. The project also drew concerns because costs are not in the budget.