CASA Kendall County is hosting its annual Haunted Masquerade Ball on Friday to benefit its services that support local kids in the court system. CASA stands for Court Appointed Special Advocate.
Executive Director Jennifer Gilbert says the proceeds from the ball will support CASA's advocacy work.
This year's ball features a special performance along with the usual activities you have at a ball.
Gilbert is hoping to raise around $15,000 at the event. Tickets are $100 each or $720 for a table of eight. Formal wear or a costume is encouraged.
The event is being held at Brighter Daze Farm at 10978 Crimmin Road in Newark.
Anyone interested in attending should register by Wednesday on CASA Kendall County's website which can be found by clicking here.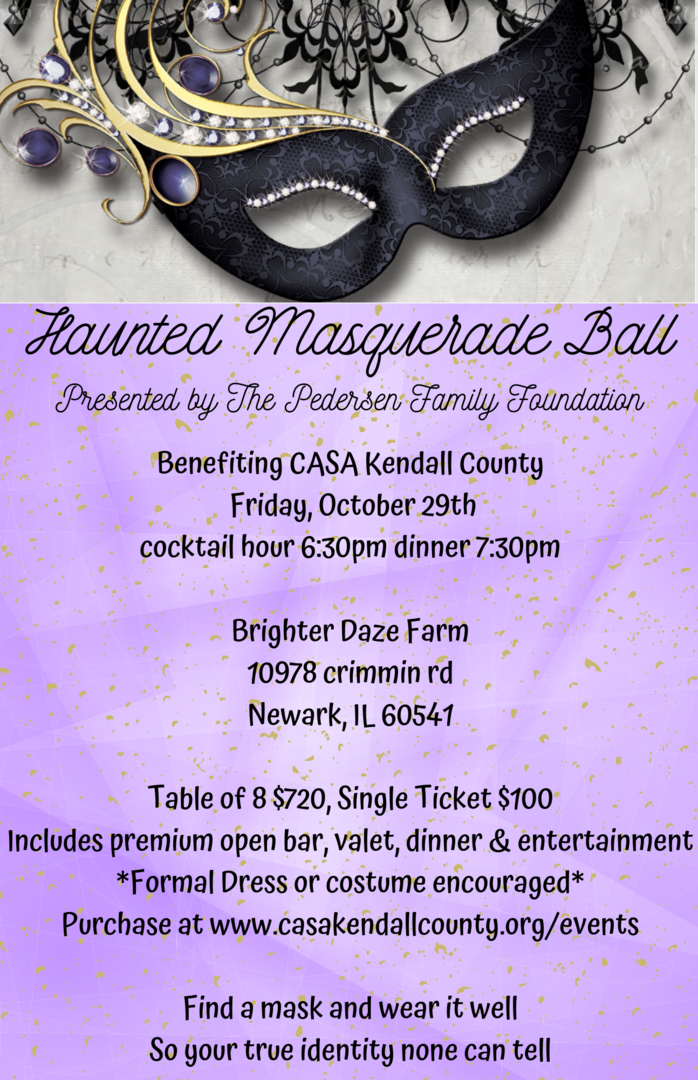 Editor's note: Added that people need to register by Wednesday.