The Kendall County Board honored Sheriff Dwight Baird at Tuesday's Regular meeting.
Baird was chosen "Sheriff of the Year" by the Illinois Crime Commission.
Kendall County Board Vice-Chairman Matt Kellogg spoke about Sheriff Baird.
Sheriff Baird then thanked the Kendall County Board for its support.
The sheriff does not like the photo on the cake.  That photo was taken during a ceremony at the Kendall County Police Memorial in May of 2019.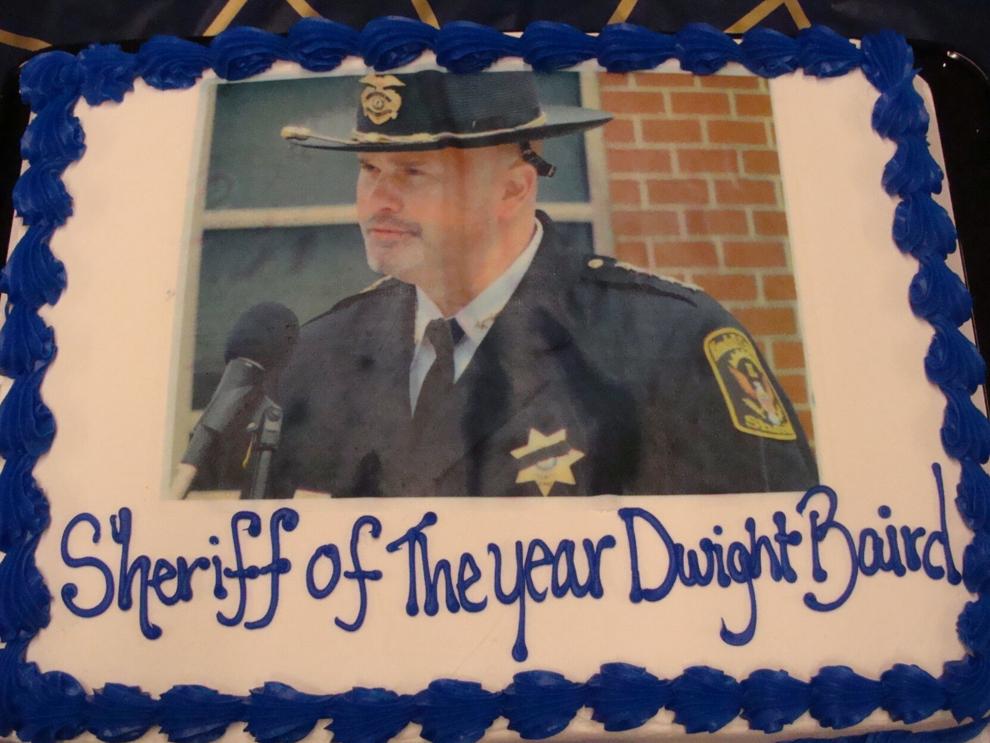 Baird received his "Sheriff of the Year' award on November 4.  The Illinois Crime Commission cited Sheriff Baird's display of outstanding professional standards in law enforcement, advanced field training as reasons for giving him the award.