UPDATE 7/15/20:
Our sister station WLBK reports that a man charged with murder was on probation at the time of a fatal shooting Sunday night in DeKalb.
The name of the man who was shot has been released. The DeKalb County Coroner's Office says 32-year-old Johnny Black-Haygood was the man shot on West Hillcrest Drive at about 7:30 p.m.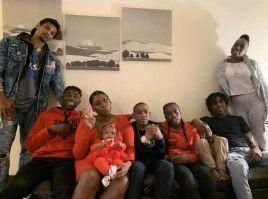 The alleged shooter, 27-year-old Wayne Slater of DeKalb, made his first court appearance Tuesday, where his probation status was discussed.
According to court records, Slater was sentenced to two years probation in December after pleading guilty to a charge of aggravated robbery. He was also given a jail sentence equal to the 132 days he had been held in custody. Slater and another man were charged last year with robbing another man in DeKalb using a pellet gun.
On Tuesday, Judge Philip Montgomery set a hearing for Friday on a motion by prosecutors to hold Slater without bail until his trial. He'll be held in the DeKalb County Jail until at least then.
Slater has also been charged with theft and residential burglary. DeKalb Police Cmdr. Steve Lekkas says those charges are not connected to the shooting case.
UPDATE 7/13/20:
Our sister station WLBK now reports that a DeKalb man is charged with murder following a shooting Sunday night in the northwest part of the city.
DeKalb Police say 27-year-old Wayne Slater has been arrested and is charged with first-degree murder in the shooting of a 32-year-old DeKalb man in the 1000 block of West Hillcrest Drive.
Police responded to the shooting at about 7:45 Sunday night and the man who was shot, whose name has not been released, was pronounced dead about a half hour later at Kishwaukee Hospital.
The DeKalb County Major Case Squad was activated, and police say Slater was identified as the offender. He was taken into custody at about 11:15 Sunday night.
Police say the investigation is ongoing and more charges are expected.
Information provided in this report has been obtained from area authorities, including but not limited to local police, fire and emergency dispatch officials. Information is sourced only from official sources of public information unless otherwise stated. Subjects listed who have been charged or cited for crimes have not been proven guilty in court and all acts are alleged.